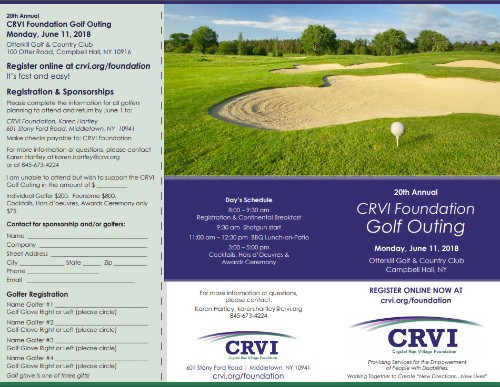 Click here to download the full PDF!
Our Sponsors
Presenting Sponsor:  E & A Contracting
Platinum Sponsor:  A.J. Gallagher Risk Management
Gold Sponsors:
The Bonadio Group
Storm King Group
CBIZ
BBQ Lunch Sponsor:  Driscoll Foods
Golfer's Gifts Sponsor:  Hudson LTC Pharmacy
Raffle Sponsor:  K-Man Glass
Beer & Beverage Sponsor:  Focused Wealth Management
Sponsor-A-Hole: 
BFI
Alan Turken All State Insurance
Irv Schroder & Sons, Inc.
Tee Signs:  DH Heating & Air Conditioning
Donations:  Calculated Fire