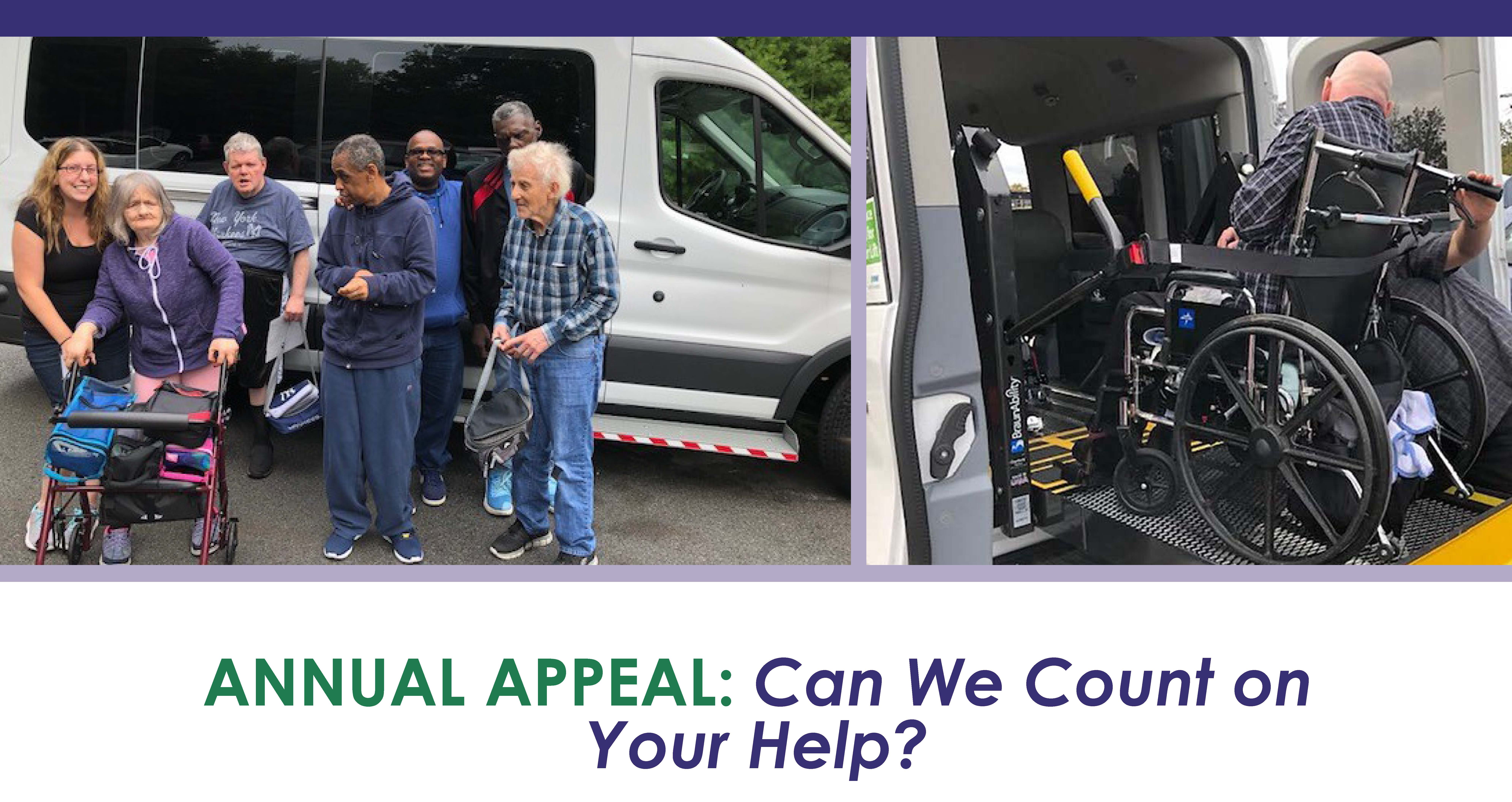 Please Help Us Get Where We Need to Go!
We have raised
$53,100.00
of our goal.
---
The CRVI Foundation needs your help. During this year's Annual Appeal, we are seeking the funds for a wheelchair accessible van. The new van will be used for transportation to medical appointments, community activities, shopping and outings. These activities foster growth, improved health and independence, while at the same time encourage participation in our society, leading to more enjoyable, fulfilled lives. Reliable transportation is the key to maximizing these efforts.
For nearly 60 years, CRVI has served as a provider of programs and services to over 500 people with developmental and intellectual disabilities. Many of the people we support are getting older and the need for them to be using wheelchairs is growing.
Your gift will help open the door to more independence and to achieving the best lives possible for the people who receive our support. Our goal for this year's Annual Appeal is $75,000. Any gift you make today will make a difference. Please send your gift to the CRVI Foundation or give online at crvi.org/foundation. You can help get the people we support to where they need to go. Please help us get that wheelchair accessible van. You can help us continue our vital work.
Thank you, from all who are supported by CRVI. We wish you a safe and wonderful holiday season.