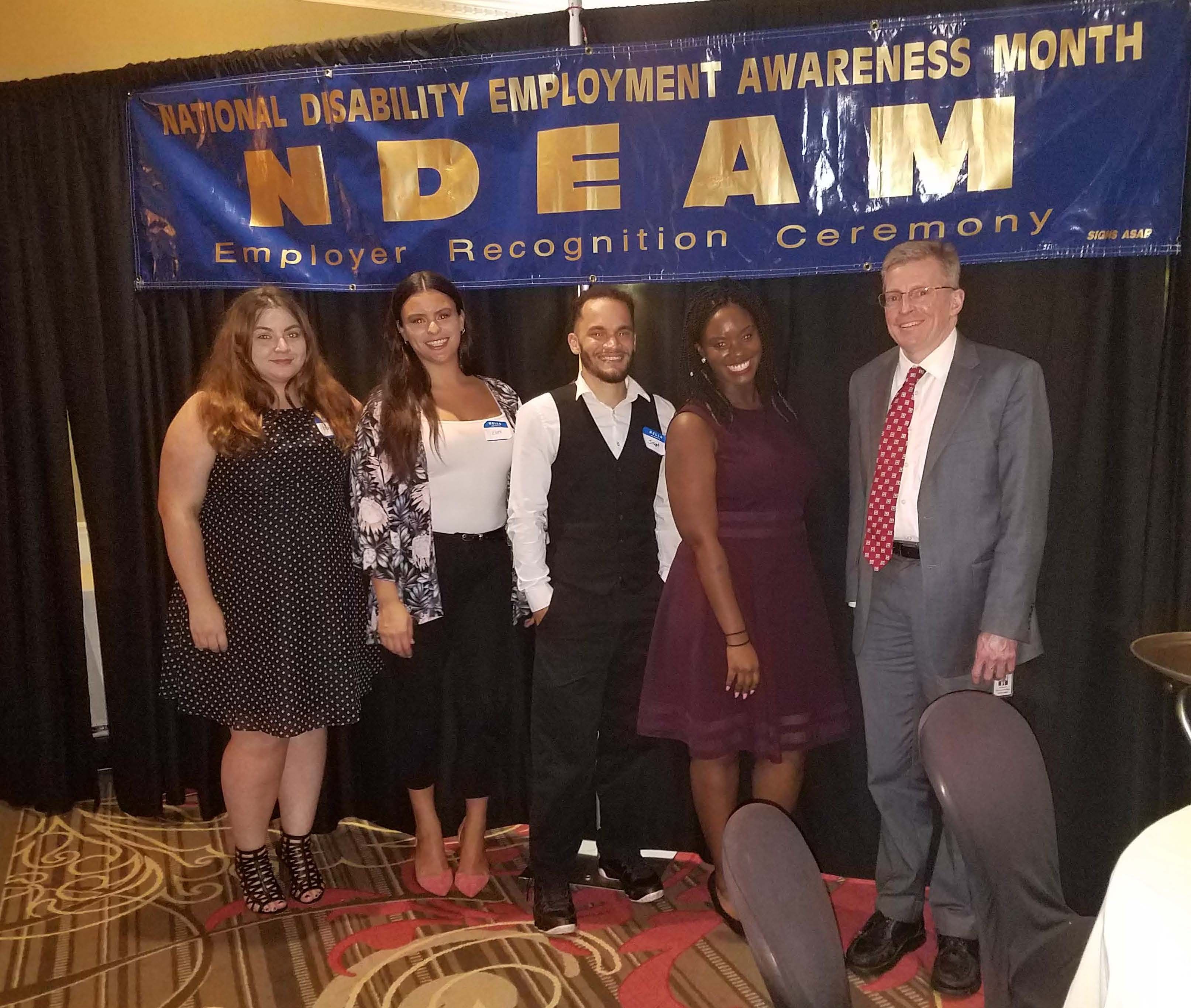 National Disability Awareness Month began in 1945 when Congress enacted legislation designating the first week in October as "National Employ the Physically Handicapped Week". This action was primarily a response to many World War II veterans returning home with disabilities resulting from the war. In 1962, the word "physically" was removed from the week's name to recognize the employment needs of all Americans with disabilities. In 1988, Congress expanded the week to a month and changed its name to "National Disability Employment Awareness Month". In 2001, the Office of Disability Employment Policy, an office under the U.S. Department of Labor specifically addressing policies affecting the employment of people with disabilities, assumed responsibility for leading the nationwide recognition of National Disability Awareness Month.
Members of the CRVI Supported Employment Department recently attended the Orange and Sullivan Counties Employment Alliance Network dinner.  The dinner, America's Workforce: Empowering All, was held on October 11, 2018.
 This year, CRVI nominated the following employers; they have hired people who we support in various roles in the beauty, hospitality and manufacturing industries.
Blu Pointed
Chester Diner
Dulce Day Spa & Salon
Healey Brothers
Chester McDonald's
President Container Group
We are very proud of our staff for their continued dedication to the people we support.