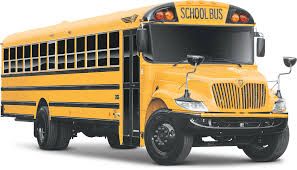 Summer has come to an end and school will be starting this week for our area schools.  Please drive carefully as there will be more children walking to school and school buses in the area.
New York traffic law states that traffic from either direction approaching a stopped school bus with flashing red lights must stop before reaching the bus. Drivers should stop their vehicles at least 20 feet from the bus. You MUST stop whether you are approaching a school bus from the front or from the rear.
All of us at CRVI hopes everyone going back to school has a good year!