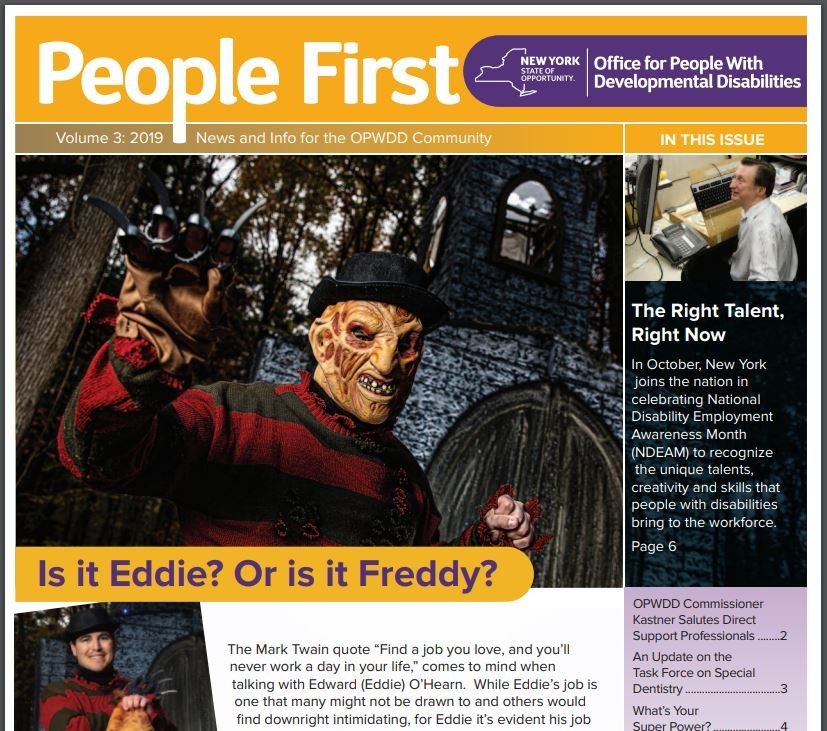 We have received the following from New York Alliance for Inclusion and Innovation:
The NYS Office for People With Developmental Disabilities (OPWDD) recently released its fall newsletter. The 8-page publication highlights the work of the OPWDD Task Force on Special Dentistry, Special Olympics, the Commissioner's recognition of DSPs, and inspirational stories from around New York State.  Click here to read the newsletter http://opwdd.ny.gov/sites/default/files/documents/2019_Fall_News_1.pdf
Recognizing Down Syndrome Awareness Month in October, National Disability Awareness Month also in October and Epilepsy Awareness Month in November, the newsletter contains three articles that are informational and motivating as they focus on people and purpose.
The newsletter also details the 50th Anniversary of Special Olympics, Poetry, the first annual Get Together Day held on September 7th, and the New York State Fair.