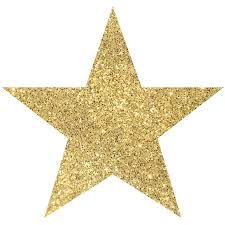 As we took extra time during DSP Recognition Week to reflect on the dedicated work that all of our DSPs do each day for the people we support, we are highlighting some of our "stars" who have been selected as Outstanding DSPs
Vastania Antoine – DSP – The Henry's Overhill
When our world was immediately turned upside down and we were faced with so many uncertainties, Vastania Antoine did not allow this to keep her from being a model DSP.
On the first day of the COVID health screening, she was faced with accompanying one of our supported individuals to the hospital. After spending 24 hours in at hot-spot hospital emergency room, not once did she complain or worry about herself. She focused on keeping the individual calm and reassured them that everything was going to be ok.
Vastania tirelessly came to work, never concerned about what the day could or would bring, never thinking of herself but rather, only wanting to assist in keeping the people we support safe. She was willing to do whatever was asked of her to keep The Henry's united as one.  Thank you, Vastania!
Theresa DiGuida – DSP- Pine Tree
Theresa is an outstanding DSP because of her hard work and commitment to Pine Tree and CRVI. During the quarantine period, Theresa was working overnight, in charge of everything that is expected of a manager and shift leader, while at the same time, dealing with the added problem of additional staff vacancies. It was extremely stressful and overwhelming to keep up with the paperwork and to run the house, especially when there was so much going on and we were down staff.
Theresa has strong faith and as she says, "with the help of God", she rose to the occasion. She worked very long hours and although it is difficult for her, she delegated various jobs to other DSPs in the house. She found assistance in the agency to help her when she needed guidance and she always stayed strong1 I don't know how she did it!  There were so many problems at that time involving staffing that we had never faced before.
I admire Theresa and I look up to her with great respect and look up to her with great respect for getting us through this difficult time.  She is so admired by everyone at Pine Tree and I know that we are all happy to have her being recognized for her commitment and hard work.
We are all so lucky to have her working here with us. Cheers to you Theresa!
Briana Gonzalez – DSP – Supported Employment
Briana has been with CRVI for a short period of time and has truly gone above and beyond in her work performance. With the loss of a few staff members, with no questions asked, Briana is always making sure all paperwork is completed in a timely manner. The individuals she works with on a daily basis have expressed that Briana is one of the best job coaches they have had in a long time. I am thankful to have Briana on our team!
Romual Florant – DSP – New Windsor       
During the time when the people in the house were home during Covid, Romual was an essential part of their lives. He was willing to go many places for them to buy their lunch which they were very appreciative of. Recently, after returning from picking up a resident from a home visit, Romual completed all of the monthly reports so we would be in compliance. He is truly a team player and a person-centered staff member and he deserves to be recognized.
Alexa Simonelli - Comm Hab
Alexa continues to go above and beyond for the people she works with. During the pandemic, she made sure everyone she works with was and is safe, even making trips to the hospital to make sure they received the care they needed. She is thoughtful and caring and never hesitates to help when needed. The Comm Hab department is lucky to have Alexa on their team!
Liz Villanueva - Corbett Road
Liz goes above and beyond for both her coworkers and the people we support. She introduced fruit smoothies to the men which they are starting to prefer over soda when they want a drink. I thought this was very cool to introduce a healthy alternative. She comes in to help on her days off and takes the initiative to complete all tasks throughout the house. Liz is a team player!
Crystal Perez, Julian Riveros & Aquiyla Brown - Mountain Road
The Mountain Road staff would like to recognize Crystal Perez, ARM, because she is always there for the individuals and she consistently goes above and beyond
to meet their needs. Julian Riveros because he is flexible, caring and compassionate and puts the people we support first. Aquiyla Brown because she is dedicated to her job and attends to the needs of all the individuals in the house. She has only been at Mountain Road for four months but she fits in and
the individuals and the staff like her sense of humor! These three members of the Mountain Road team make a difference in the house.
Taylor Vilcachagua, Tom Baer & Rae-Anne Benjamin - Crystal Lake
Taylor, Tom, and Rae-Anne have been here for the residents during these challenging times we are in.  They are consistently kind and caring. They make sure the needs of the individuals are met. They are always willing to pick up shifts to cover the house and to maintain minimum.
They do much to help keep the Crystal Lake house running smoothly – we are lucky to have them on our staff!
Paula Tash - Bayard
Paula has a tireless work ethic. She goes above and beyond the call of duty. She has good leadership qualities and inspires others. She always leads by example and she is very consistent in what she does.
Darlene Owens - Sarah Wells Trail
Darlene joined the Sarah Wells team about 8 months ago and she has been a voice for the people we support since she started. She demonstrates this through her rapport with the individuals, the impressive way she is able to de-escalate or prevent behaviors. Her documentation is very detailed. Darlene is ready and willing to carry out any assignment she is given. She initiates actions that will benefit the individuals and the house. She has made valuable changes to the house and ultimately, to the lives of the people living here. Darlene is very reliable and she is a great team player!
Elijah Truesdale Nelson & Rakeysha Reed - Pinekill
Pinekill is very lucky to have DSPs like Elijah and Rakeysha. Elijah helps us with picking up shifts and helps out in the house doing more than he is asked to do. His positive attitude is a great asset. Rakeysha goes out of her way to help with the schedule and she is always willing to pick up shifts when we need it. Their commitment to the individuals at Pinekill does not go unnoticed.
Our Valley View Residence Manager gives us a small glimpse inside the Valley View house and gives a great big shout out to the staff who makes it all look easy.
The people who live at the Valley View house are very kind, thoughtful, caring, energetic, active and loving men. The majority of the men have lived in this house since 2001.  They all like to keep busy and be on the go.  They keep the staff very busy with the daily activities they choose to do, even during these times of the pandemic. In addition to the activities, they also like to prepare meals and do their laundry, both with the assistance of staff.
The staff all work very hard to help the individuals by encouraging them and coming up with systems that make their lives easier and help them to understand when they can do things. This is an example of the dedication and extra time the staff takes to make a difference in the lives of the men.  As we all know, there are many things to do in a day in each of the homes, including cleaning. The men at Valley View love to help the staff clean but sometimes end up making a bigger mess in the process! The staff is very patient with everyone and never gets upset about the mess but rather say, "good job, thanks for helping." The same thing sometimes happens when some of the individuals want to help with the cooking. Rather than not letting them help, the staff lets them and they clean up the mess later.
The Valley View staff is very dedicated to the men as well as to each other. Although many of the men at Valley View are somewhat independent, the staff is always making sure they have their full attention and are being helped whenever they need it. In addition to helping the men, they also help take care of their dog! The staff sometimes struggles with getting all of the required work done but they never complain and they work together very well to get the tasks completed. The staff makes it all look so easy and they try their best to make sure things are in order for the shift coming in after them. The organizational skills and the teamwork among the staff make Valley View an outstanding house.
A special thanks to Chris and Marquise for helping out every week at the Nashopa house these past few months and to Amanda who has also filled in there a few times.  Cheers to all of the staff at Valley View, Inette, Kristen, Victorine and John for making it possible to send the staff over to Nashopa by rearranging their regularly scheduled hours to make it all work.  This is what makes a great team, this is how things get accomplished and this is what makes a great work environment.
Thank you, Valley View DSPs.  I am so grateful for you, I appreciate you and I am so happy to be part of your team!